All Guests Enjoy Free Breakfast at Good Pastures Buffet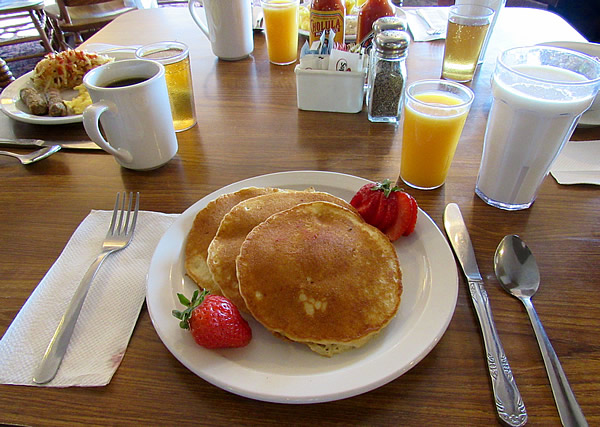 Enjoy a Delicious Start to Your Morning
We provide more than your standard continental breakfast. Our complimentary daily breakfast offers a deluxe full American menu with scrambled eggs, hash browns, sausage, biscuits and gravy, pancakes, waffles, fresh fruit, assorted breads and cereals. Enjoy juice, tea and freshly brewed coffee – it's all on the house.
Hours:
Monday-Friday: 6am-9am
Saturday & Sunday: 7am-9am
Good Pastures Buffet
Good Pastures Buffet, located opposite the Front Desk off the main lobby, is open daily for breakfast and dinner, except for Sunday night when it is closed.
Food is American family style comfort foods, sandwiches, salads, soups and dessert.   Menu changes seasonally.
Catering is offered in house for groups, teams, bus tours or special occasions.
Hours:
Monday through Saturday, 6 am to 9 pm
Sunday Breakfast, 6 am to 2 pm
Closed Sunday for Dinner
RESERVATIONS  800.790.2661
970.245.7200